Our Team
BAppSci(Physics), MsInfSc, GradDip(Education)
ASTA_admin is really Phillip Berrie. He lives in Canberra and works part time out of the main ASTA offices. His work history includes the following: 25+ years as general staff in IT-associated roles at both ANU and University College, ADFA (UNSW). Includes working as a research programmer in an ARC-funded project working on electronic editions; Retrained as a science teacher and did a short stint as a teacher at Stromlo High School in Canberra; 8+ years self-employed as a writer and editor. Working in both fiction and nonfiction areas, including academic editing of tertiary-level papers from ESL scientists; Is also currently employed separately as proofreader and technical advisor for ASTA's 'Teaching Science' journal.
Bachelor of Science (Health and Safety), Advanced Diploma Laboratory Operations
Teresa is the Laboratory Technician Support Officer for Science ASSIST. She has worked in secondary school science for more than 20 years in both Independent and public schools, as a science technician and as a Regional Laboratory Technician. Prior to these roles, she worked in agricultural research laboratories at the University of Western Australia and in commercial tissue culture laboratories. She has had extensive involvement in the national survey and report "The Status of School Science Laboratory Technicians in Australian Secondary Schools', subsequently chaired the working party for the development of Professional Standards for School Science Laboratory Technicians, is a former chairman of LABNETWEST Inc. and former president of Science Education Technicians Australia.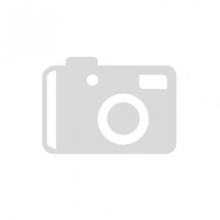 Certificate IV in Training and Assessment TAE40110, Biological Technicians Certificate & Biological Technicians Higher Certificate—TAFE
Rita is a current member of the Science ASSIST advisory team supporting school science educators and technicians by answering science practical and safety questions and researching and writing technical resources. She also works as a science technician and member of the WHS committee at St George Girls High School in Sydney, and as a part-time teacher for TAFE NSW for the units Perform Aseptic Techniques and Introductory Microbiology in their Certificate IV in Laboratory Techniques course. Her extensive experience includes working for over 25 years as a technical officer in research and teaching departments at Sydney University in the areas of Medical Bacteriology, Animal Cell Culture, Immunology, Virology and Recombinant DNA Technology. She has lectured and demonstrated at the Sydney Institute of Technology in Certificate and Diploma courses, co-authored several scientific papers, a book chapter and various assessment documents. She was instrumental in writing and conducting a workshop on 'An Introduction to Laboratory Techniques in Tissue Culture' for the Centre for Continuing Education at Sydney University. Rita has also completed short courses in Radiological Protection, Safety in Laboratories, Blood Banking and WH&S for Workplace Committees. Rita is a member of ASET NSW and regularly presents to school science technicians at their professional development conferences.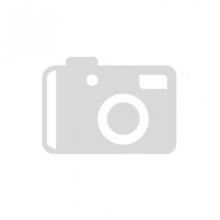 Ginny has a background in synthetic organic chemistry and has 9 years experience as a laboratory manager in high schools in Adelaide.