Our Team
BAppSci(Physics), MsInfSc, GradDip(Education)
ASTA_admin is really Phillip Berrie. He lives in Canberra and works part time out of the main ASTA offices. His work history includes the following: 25+ years as general staff in IT-associated roles at both ANU and University College, ADFA (UNSW). Includes working as a research programmer in an ARC-funded project working on electronic editions; Retrained as a science teacher and did a short stint as a teacher at Stromlo High School in Canberra; 8+ years self-employed as a writer and editor. Working in both fiction and nonfiction areas, including academic editing of tertiary-level papers from ESL scientists; Is also currently employed separately as proofreader and technical advisor for ASTA's 'Teaching Science' journal.
Cert IV Laboratory Techniques, Cert IV WH&S, Cert IV Business Management
Deb has successfully incorporated her knowledge and skills from previous science laboratory roles to implement new skills and encourage rich experiences to students at Urangan State High School, Queensland. She has qualifications in Medical Laboratory Technology, Work Health & Safety and Business Management, and a career spanning over 25 years in the teaching laboratories of University of Western Sydney, the Diabetes Research team at Garvan Institute of Medical Research Sydney, clinical pathology at Macquarie Pathology Service Sydney. More recently, Deb has judged and mentored students participating in the University of the Sunshine Coast Science Investigation Awards.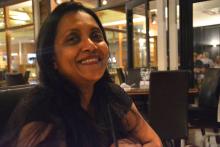 Dip. In Applied Science (Laboratory Technology), Dip. Chemical Engineering, Member- Chartered Institute of Marketing, UK.
Arosha is currently working as Senior Science Technician at Mazenod College, Lesmurdie, WA. This is her 10th year in a school science laboratory. She has done some relief technician work for Challenger TAFE whilst completing the Applied Science Diploma at Murdoch TAFE. She is an active member of LABNETWEST Inc and is the current Web Page Manager and Archivist for LABNETWEST. Her previous work involved fields of Chemical Engineering and Marketing
Kate was appointed as the School Science Teaching Support Officer for the Australian Science Teachers Association (ASTA) in 2013, in addition to this role she is the project officer for the South Australian Science Teachers Association. Kate has been involved in the science community and science teaching for more than 25 years. Beginning in 2004, Kate spent 18 months as an education consultant in New York City. On her return she was appointed Science coordinator at Thomas More College and in 2010 was named winner Schools Science Educator of the Year, 2010 South Australian Science Excellence Awards. During 2011 and 2012, Kate worked as a Curriculum Consultant Australian Curriculum: Science at the Catholic Education Office SA, and was also a member of the ACARA Science Reference Group that worked towards the validation of the Achievement Standards for the Australian Curriculum.
Diana is currently Assistant Science Coordinator at Mount St Joseph Milperra in New South Wales. She has taught Science to high school students in both the public and private sector for the past 36 years. During this time she has taught Physics, Chemistry, Biology and Earth and Environmental Science to senior students. Diana majored in Geology at Sydney University and has specialized in teaching Earth and Environmental Science since its introduction as a senior science course in the "New HSC" in 2000. Her passion for this course has led her to write a Student Activity Book for Earth and Environmental Science as part of the Dot Point Series which support the NSW senior syllabuses. She also provides support to teachers and students of the course through mentoring teachers new to the course and contributing to teacher and student seminars run by STANSW.
Bachelor of Science (Health and Safety), Advanced Diploma Laboratory Operations
Teresa is the Laboratory Technician Support Officer for Science ASSIST. She has worked in secondary school science for more than 20 years in both Independent and public schools, as a science technician and as a Regional Laboratory Technician. Prior to these roles, she worked in agricultural research laboratories at the University of Western Australia and in commercial tissue culture laboratories. She has had extensive involvement in the national survey and report "The Status of School Science Laboratory Technicians in Australian Secondary Schools', subsequently chaired the working party for the development of Professional Standards for School Science Laboratory Technicians, is a former chairman of LABNETWEST Inc. and former president of Science Education Technicians Australia.
Bsc(Hons) Chemistry, Cert IV Laboratory Techniques
Poonam is currently working as the Senior Laboratory Technician at Sacred Heart College Sorrento, Perth. She has been in this position for nearly 6 years. She is actively involved with the school OH&S Committee and a member of LABNETWEST. For 5 years, Poonam worked as a teacher in Mauritius and taught General Sciences to Year 7-9, Biology, Chemistry and Physics to Year 10 (Cambridge International O Level) and Chemistry to Year 11-12 (Cambridge International A Level). She has completed courses in Handling Dangerous Goods, Unsealed Radioisotope and has a Portable Appliance Testing license.
BA, Grad Dip Special Education, TPTC
David is currently teaching and leading the implementation of the science curriculum at Balnarring Primary School, Victoria. His career extends over 40 years teaching in government primary schools. He is a published author of numerous science, environment and technology books for teachers and students. He works as a consultant advising class teachers on effective ways of teaching science and engaging students, particularly by devising and managing approaches that support student learning. He is an active member of the Mornington Peninsula Schools Environment Week Committee, which plans programs for primary schools that address issues around sustainability and environment.
BA, Grad Dip Teaching, B Ed Studies, Grad Dip Communication
Sue is an experienced science teacher, having taught at a number of Brisbane schools including the Queensland Academy of Science Mathematics and Technology where she was awarded the Peter Doherty award for excellence in science teaching. Currently, Sue is teaching chemistry at Wavell State High School in Brisbane and is involved in trialling and marking the external exam for senior chemistry. Sue is passionate about science and has been involved in writing a number of curriculum materials including co authorship of the Chemistry in Use texts 1 and 2. Sue is a current Science Teachers' Association of Queensland Council member and has previously served as president and convenor of the Science is Primary conferences providing professional development for teachers of primary science. Sue's current portfolio for STAQ is National Science Week Coordinator for Queensland.
Bachelor of Health / Nursing (Post Registration); Bachelor of Education (Primary)
Shelley is currently working in curriculum development for schools, specialising in the Science curriculum area. Over the last 3 years, Shelley has written science resources for a variety of projects including ScienceWeb, National Science Week and Titan Education NSW. Shelley has worked in primary school settings as a teacher and science facilitator and is passionate about science education and in particular the implementation of science curriculum into primary classrooms.
Marianne is currently Project Officer Australian Curriculum and Teaching for Effective Learning for DECD SA. She has over 30 years experience as a classroom teacher and science specialist F-7, and also broad experience as a curriculum leader, including science coordinator, and manager of pedagogy, Cross Curriculum Priorities and Australian Curriculum. For the last 20 years she has contributed extensively to the development of online and print science resources and curriculum materials, including work for AITSL, Curriculum Corporation, Academy of Science, SASTA, ACARA and DECD, and has been a regular leader of teacher workshops, with a focus on primary science and inquiry pedagogy and developing critical thinking skills. Her work has been recognised through several awards, including SASTA Outstanding Teacher Award (2001), The Prime Minister's Prize for Excellence in Science Teaching in Primary Schools (2002) and SASTA Distinguished Service Medal 2012.
Currently Head of Science at Mentone Girls' Grammar School, Helen has for over 20 years been a passionate teacher of science, from 5 year old foundation, to year 12 biology students. With a background in research at the Royal Children's Hospital and Walter and Eliza Hall Institute in Melbourne, writing science commercial text books and online units of work for ASTA, her goal is to encourage students of all ages to harness their curiosity for the world around them, and empower teachers to be confident in teaching science.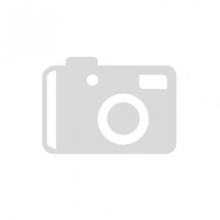 Biological Technicians Certificate & Biological Technicians Higher Certificate, National & VET Teaching & Learning Programs - TAFE
Rita is currently working as a laboratory technician at St George Girls High School in Sydney. Her career spans over 25 years as a technical officer in research and teaching departments at Sydney University in the areas of Medical Bacteriology, Animal Cell Culture, Immunology, Virology and Recombinant DNA Technology. She has lectured and demonstrated at the Sydney Institute of Technology in Certificate and Diploma Courses, co-authored several scientific papers, a book chapter and assessment documents. She was also instrumental in writing and conducting a workshop on 'An Introduction to Laboratory Techniques in Tissue Culture' for the Centre for Continuing Education at Sydney University. Rita has also completed short courses in Radiological Protection, Safety in Laboratories, Blood Banking & OH&S for Workplace Committees.
Cert IV Biology Laboratory Techniques and Cert IV Laboratory Technology.
Kris is currently working as the Laboratory Manager at Exeter High School in Tasmania and is an active member of the school OH&S committee. She has over 30 years' experience working as a Laboratory Technician and Technical Officer in industry and education. Kris has a working background in Medical Technology with Path Lab Services and the Department of Med Lab Science at the University of Tasmania in the areas of Clinical Chemistry, Haematology and Blood Group Serology. She has worked for 25 years in both independent and public High school, College and TAFE teaching laboratories. During this time she has completed short courses in Mineral and Rock Identification, Monitoring a Safe Workplace, Laboratory OH&S and The Tasmanian Environment Centre Waterwatch Program. Kris is a member of the Tasmanian Laboratory Technicians Association, she has held a number of positions, including president, and has represented the association at CONASTA 58 held in Tasmania, coordinating the Laboratory Technicians events and keynote speakers.
BSc, DipEd, Cert IV Health
Craig taught Senior Physics, General Science, Medical Science and Mathematics over a 25 year teaching career at Shore School in NSW and at Melbourne Grammar and Mentone Girls Grammar in Victoria. He has been a VCE exam assessor continuously since 1998 and is the author of the popular A+ Physics Notes and A+ Physics Exam books. He now works part-time as a freelance Science writer and editor as well as being the Trial Exam Coordinator at STAV, a member of the International Projects team at VCAA, and he writes VCE Physics advice articles twice a year for the Herald Sun newspaper.
Pete is a now retired former Science curriculum officer with the SA Education Department where he worked on projects including health and safety in Science, the provision of science equipment to schools, and implementation of Australian Curriculum: Science. He taught Geology, Chemistry and Physics in various SA schools. He is a past president of both ASTA and SASTA, a SASTA Board member, and a convenor of the SASTA student science competition, Oliphant Science Awards. He teaches Science part time at Flinders University.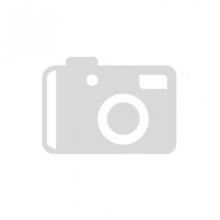 Ginny has a background in synthetic organic chemistry and has 9 years experience as a laboratory manager in high schools in Adelaide.
Master of Science (Education), Post Graduate Diploma (Secondary Education), Bachelor of Applied Science (Biology)
Julie has been teaching in the Western Australian government school system for nearly thirty years is currently the Head of Science at the Schools of Isolated and Distance Education. During this time she has contributed to the development of a number of science resources and the professional development of teachers around Australia. Julie has been a member of the Science Teachers' Association of Western Australia Council since 2005 holding a number of positions, including President, and is currently the coordinator of the Science Talent Search. Julie's contribution to science education was recognised nationally in 2013 when she was awarded the BHP Billiton Science and Engineering Teacher Award.