Look deep down into the Earth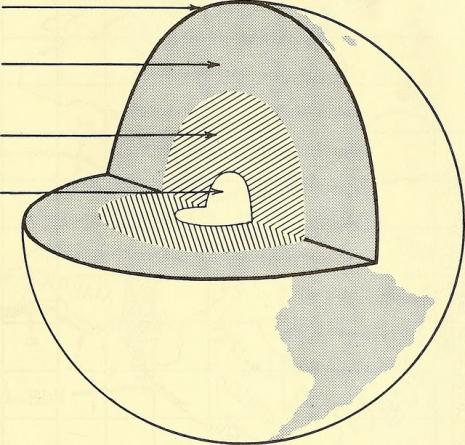 Publication Date: January, 2003
Type of Resource: Video/animation
This online resource looks at the following questions regarding the Earth's nature and structure:
What is inside the Earth, deep below the surface?

Is it hot or cold; solid or liquid; hard or soft?

Why does the Earth experience earthquakes?
This ABC Splash video explains the three main layers that make up the Earth and how geological changes below the Earth's surface cause events such as volcanic eruptions and geysers.
The second link is to the graphic on this page.
Australian Curriculum:
Year 6 > Science Understanding > Earth and Space Sciences > Sudden geological changes and extreme weather events can affect Earth's surface > ACSSU096
Year 8 > Science Understanding > Earth and Space Sciences > Sedimentary, igneous and metamorphic rocks contain minerals and are formed by... > ACSSU153
Year 9 > Science Understanding > Earth and Space Sciences > The theory of plate tectonics explains global patterns of geological activity... > ACSSU180