Spot the difference - PrimaryConnections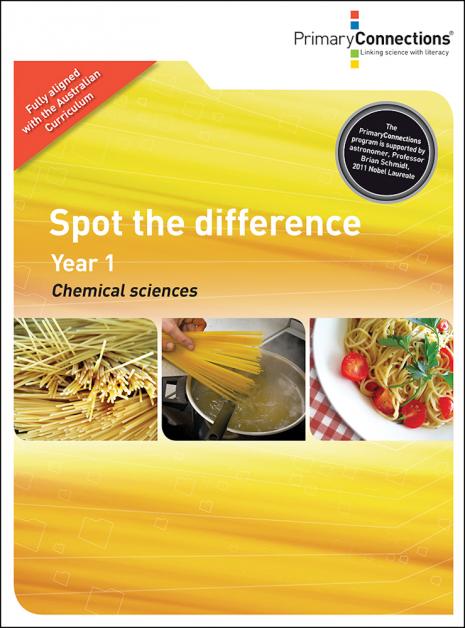 Publication Date: June, 2014
Type of Resource: Unit of Work
This online resource investigates the effects of heating and cooling.
The resource is a teaching unit that details ways of engaging Year 1 students with practical investigations into ways of using heating and cooling to change the properties of various substances.
This is an extensive teaching unit focused on learning about the ways heating and cooling change the properties of a substance.
It includes lesson plans, student handouts and other teaching resources, for six lessons.
There is sufficient guidance and information to implement this unit over several sessions and it offers a valuable opportunity to engage student thinking, oracy and recording about their hands-on experiences.
Additional Information
PrimaryConnections is a program developed by the Australian Academy of Science and is freely available to Australian educators through the National Digital Learning Resources Network via either the Scootle website or your local jurisdictional portal. This process requires registration on one of these sites and you will be asked to log in to access these resources.
Australian Curriculum:
Year 1 > Science Understanding > Chemical Sciences > Everyday materials can be physically changed in a variety of ways > ACSSU018