Melting moments - PrimaryConnections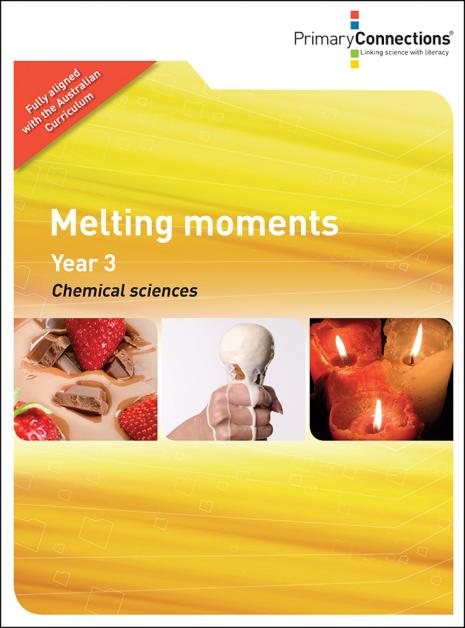 Publication Date: June, 2014
Type of Resource: Unit of Work
This unit of work teaches how a solid is affected by heating and a liquid by cooling. It includes comprehensive lesson plans for seven structured lessons. Accessed through Scootle.
Additional Information
Links to develop aspects of all 7 General Capabilities are provided in the resource. PrimaryConnections units are designed specifically to link literacy activities to science investigations and encourage students to think critically and discuss ideas. Lessons require creative responses as well as scientific thinking. This resource is designed to support teaching and learning for Year 3 of the Australian Curriculum. By the end of Year 3, students use their understanding of the materials and the behaviour of heat to suggest explanations for everyday observations. They describe how they can use science investigations to respond to questions and identify where people use science knowledge in their lives.
PrimaryConnections is a program developed by the Australian Academy of Science and is freely available to Australian educators through the National Digital Learning Resources Network via either the Scootle website or your local jurisdictional portal. This process requires registration on one of these sites and you will be asked to log in to access these resources.