Climate Change and Coral Bleaching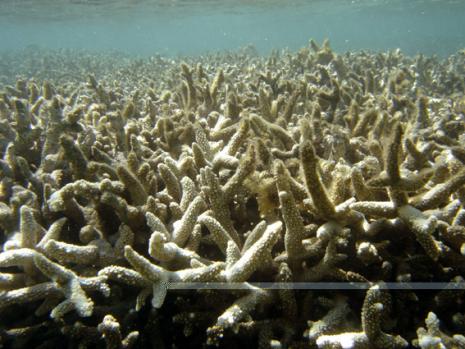 Publication Date: May, 2015
Type of Resource: Weblink
This online resource examines the bleaching of coral due to climate change.
The website provides detailed information on the role of rising ocean temperatures and ocean acidification in coral bleaching. It uses a variety of videos, animations and hyperlinks to present complex information in an interesting and accessible format suitable for Year 9 and 10 students.
The site provides information on the structure of coral and analyses the relationship between coral and its algal symbiont. It then goes on to examine the effects of increasing temperature on the alga and how this impacts on the coral.
The implications of coral bleaching and ability of the coral to recover are also investigated.
Additional Information
The site provides hyperlinks to other sites to provide additional in-depth information. It also provides access to, and a mechanism for, asking questions of experts in the field.