Search
Refine Results
Search
Showing
1
-
2
of
2 results
Publication Date:
20 January 2017
In this investigation, students explore what can shape the natural landscape.
Type of Resources:
Practical activity/investigation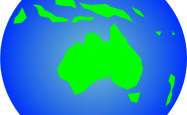 Publication Date:
08 August 2014
This downloadable resource tells the story of the Darling Scarp.
The resource is a free ebook titled Changing Earth: The Darling Scarpand is only available through Apple Books.
Type of Resources:
Teacher background info
Australian Curriculum:
Year 9 > Science Understanding > Earth and Space Sciences > The theory of plate tectonics explains global patterns of geological activity... > ACSSU180