Search
Refine Results
Search
Showing
1
-
2
of
2 results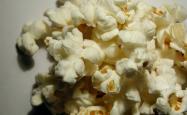 Publication Date:
12 October 2016
This Connected Learning Experience looks at chemical reactions.
Type of Resources:
Practical activity/investigation
Publication Date:
31 August 2014
This online resource looks at acid-base reactions.
The resource provides a range of activities to do with some key chemical concepts relating to hair care, shampoos and conditioners.
Type of Resources:
Weblink
Australian Curriculum:
Year 9 > Science Inquiry Skills > Processing and analysing data and information > Use knowledge of scientific concepts to draw conclusions that are consistent... > ACSIS170
Year 9 > Science Understanding > Chemical Sciences > Chemical reactions, including combustion and the reactions of acids, are... > ACSSU179
Year 9 > Science as a Human Endeavour > Use and influence of science > People use scientific knowledge to evaluate whether they accept claims,... > ACSHE160