Solar system and space exploration - ABC Splash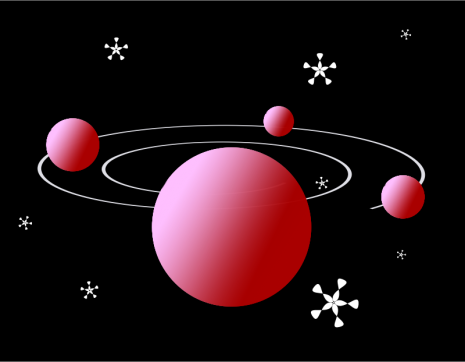 Publication Date: January, 2012
Type of Resource: Weblink
This online resource allows students to explore the Solar System.
The resource is a Flash-based digibook that allows students to explore the Solar System in an interactive environment.
Students can engage with images, videos and podcasts to explore the Solar System and learn about the Sun, Moon and the planets. They can also learn about the unique characteristics of each planet and their distance from the Sun.
The resource also allows students to explore information about meteors, asteroids and comets and how these objects travel through the solar system.
The students can also interact with resources about space missions including the Moon and Mars missions and listen to an interview with Australia's own astronaut, Andy Thomas.
Additional Information
This Flash-based resource will not work on the Apple iPad.
Australian Curriculum:
Year 5 > Science Understanding > Earth and Space Sciences > The Earth is part of a system of planets orbiting around a star (the sun) > ACSSU078
Year 5 > Science as a Human Endeavour > Use and influence of science > Scientific knowledge is used to solve problems and inform personal and... > ACSHE217
Year 7 > Science Understanding > Earth and Space Sciences > Predictable phenomena on Earth, including seasons and eclipses, are caused by... > ACSSU115