Back and forth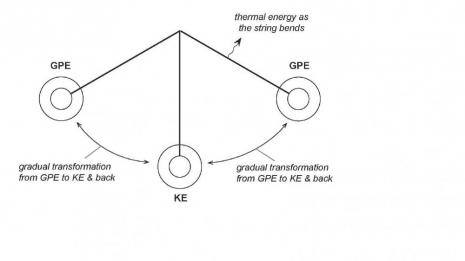 Type of Resource: Practical activity/investigation
This online resource deals with transfer of energy in a pendulum.
The resource is a PDF of a student activity that focuses on the motion of a pendulum and the factors that affect the period of oscillation of a pendulum.
The resource also looks at the role of energy transformation and the law of conservation of energy.
Australian Curriculum v9 Codes: AC9S8U05 (Year 8), AC9S9U05 (Year 9)
Additional Information
45 minutes is quoted on the PDF but longer is suggested to allow students to investigate fully.
Australian Curriculum:
Year 10 > Science Inquiry Skills > Processing and analysing data and information > Analyse patterns and trends in data, including describing relationships between... > ACSIS203
Year 10 > Science Inquiry Skills > Processing and analysing data and information > Use knowledge of scientific concepts to draw conclusions that are consistent... > ACSIS204
Year 10 > Science Understanding > Physical Sciences > Energy conservation in a system can be explained by describing energy transfers... > ACSSU190
Year Senior Secondary > Science Understanding > Physical Sciences