Night and day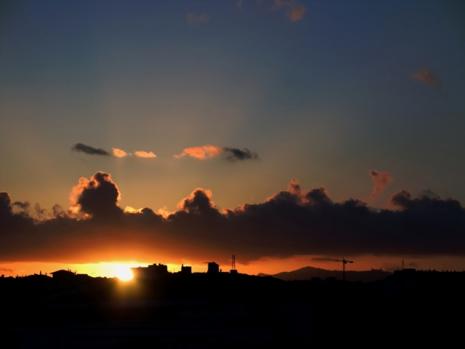 Publication Date: January, 2013
Type of Resource: Unit of Work
This online resource teaches students how night and day occurs.
The resource is a unit of work with a literacy focus, but sequences 1–6 deals with how night and day occurs.
The unit also provides a literature study of Dreaming stories and folktales from a variety of cultures, related to the theme of night and day.
Each sequence is designed to take one or two 45-minute lessons to complete, with additional time suggested needed for students to carry out their own research.
Additional Information
Although written for the English curriculum, teachers could provide a greater science focus by assessing whether students can explain how the rotation of the Earth influences the changes we observe on Earth in our day and night, with good questioning (e.g., Why do we only see the stars at night? How long is daytime and night-time? Can we see the Moon in the day?)
The following General Capabilities would also be developed
Literacy (Reading, viewing, writing and creating within the context of using and creating science texts and methods and the way language is used in science-specific ways.
ICT (Using ICT for investigations, creation of presentations and to communicate ideas and new knowledge)
Critical and Creative Thinking (develop questions and develop answers to those questions)
Personal and Social Capability (Working collaboratively)
Intercultural Understanding (Develop awareness, knowledge and understanding of other cultures)
The unit integrates Cross Curriculum Priorities
Asia and Australia's Engagement with Asia (Explore traditions and cultures of China and Japan through folktales and stories)
Aboriginal and Torres Strait Islander histories and cultures (Develop an understanding of the unique belief systems of Aboriginal and Torres Strait Islander peoples and develop awareness of spirituality of Indigenous Australians and their connectedness to land, sea, sky and waterways).
Australian Curriculum:
Year 3 > Science Inquiry Skills > Communicating > Represent and communicate observations, ideas and findings using formal and... > ACSIS060
Year 3 > Science Understanding > Earth and Space Sciences > Earth's rotation on its axis causes regular changes, including night and day > ACSSU048
Year 3 > Science as a Human Endeavour > Use and influence of science > Science knowledge helps people to understand the effect of their actions > ACSHE051