Restore the reef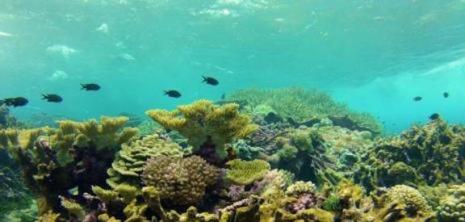 Publication Date: January, 2012
Type of Resource: Interactive/Simulation
This looks at the ecology and sustainability of a coral reef.
The resource contains an animation activity where students can remove threats to the Great Barrier Reef to see how their removal would affect the marine life of the reef.
Additional Information
This resource is available on the ABC Splash website. There is no sign-in or subscription required.
This resource uses the Adobe Flash technology, which means it will not work on the Apple iPad and won't be support in the Google Chrome browser post December 2020.
Australian Curriculum:
Year 7 > Science Understanding > Biological Sciences > Interactions between organisms, including the effects of human activities, can... > ACSSU112