Sinking Island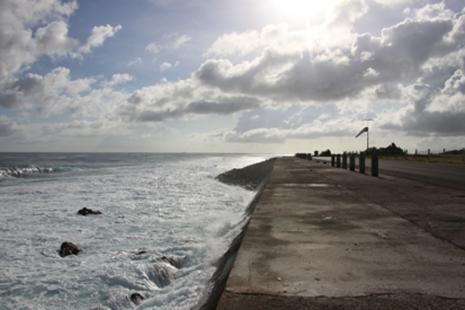 Publication Date: July, 2014
Type of Resource: Lesson Plan
This online resource investigates the problems facing the island nation of Kirabati as a consequence of rising sea levels.
The web page provides a teacher's guide and resources that focus on teaching students how to use their knowledge and understanding of scientific principles to evaluate evidence and make value judgements based on scientific data about the causes and impacts of rising sea levels.
The resource includes a powerpoint presentation, student worksheets and a lesson plan. There are also links to a video clip, a newspaper article, photographs and information about the Intergovernmental Panel on Climate Change (IPCC).
Additional Information
Free registration as an advanced user by email is required to download resources. This is a simple process. The student worksheets need to be printed from the powerpoint prior to use. This is a UK-based resource, however, all materials can be edited to fit an Australian context.
The powerpoint presentation forms the basis for the lesson. The teacher's guide is a detailed lesson plan, which includes suggested questions and answers. Student worksheets are provided in a second powerpoint presentation. Teacher instructions make reference to particular powerpoint slides by simply stating the slide number in brackets. The information presented in this resource uses readily accessible language for high school students.